BC when it's 100 degrees outside you must do a photoshoot…
It's actually not, LOL. It just so happened on the day of our latest photoshoot it was the hottest day of the year, so far, and Shelly just so happened to be coming out to Long Island that day, which made it easy to set up an official photoshoot together.
I didn't want to pass up the opportunity to work with Shelly again, because working with her was so much fun the first time that I knew this time would be just as fun, if not more! So, we made it happen, despite the heat.
Shelly and I first met during a Giveaway that I won from a completely separate account. The giveaway was by one of my fav IG accounts and NYC vegan food bloggers, Remy Park aka Veggiekins in collaboration with the lovely Shelly aka SomeShellyPhotography, which included a free photoshoot session, as well as some other awesome goodies.
our first photoshoot was scheduled to take place on the coldest day of the year, in which, naturally, was rescheduled. Although, it was still around 30 degrees and super cold on the day of our rescheduled shoot,we managed to make it through with a lot of laughs and some awesome photos!
Needless to say, it should come at no surprise as to why I chose Shelly to shoot more of my photos - she is an absolute pleasure to work with, very helpful, quick with her turn around editing and releasing the photos to you, and is super passionate about her work, which I adore.
Both experiences I had working with Shelly were so refreshing, to say the least, even during extreme temperatures! Our latest shoot on July 20th, of course, turned out to be the hottest day of the year at a whopping 102 degrees (or something like that) - I suppose it's just our thing :P Ha! JK - we are really hoping to work together again, next time, in normal weather!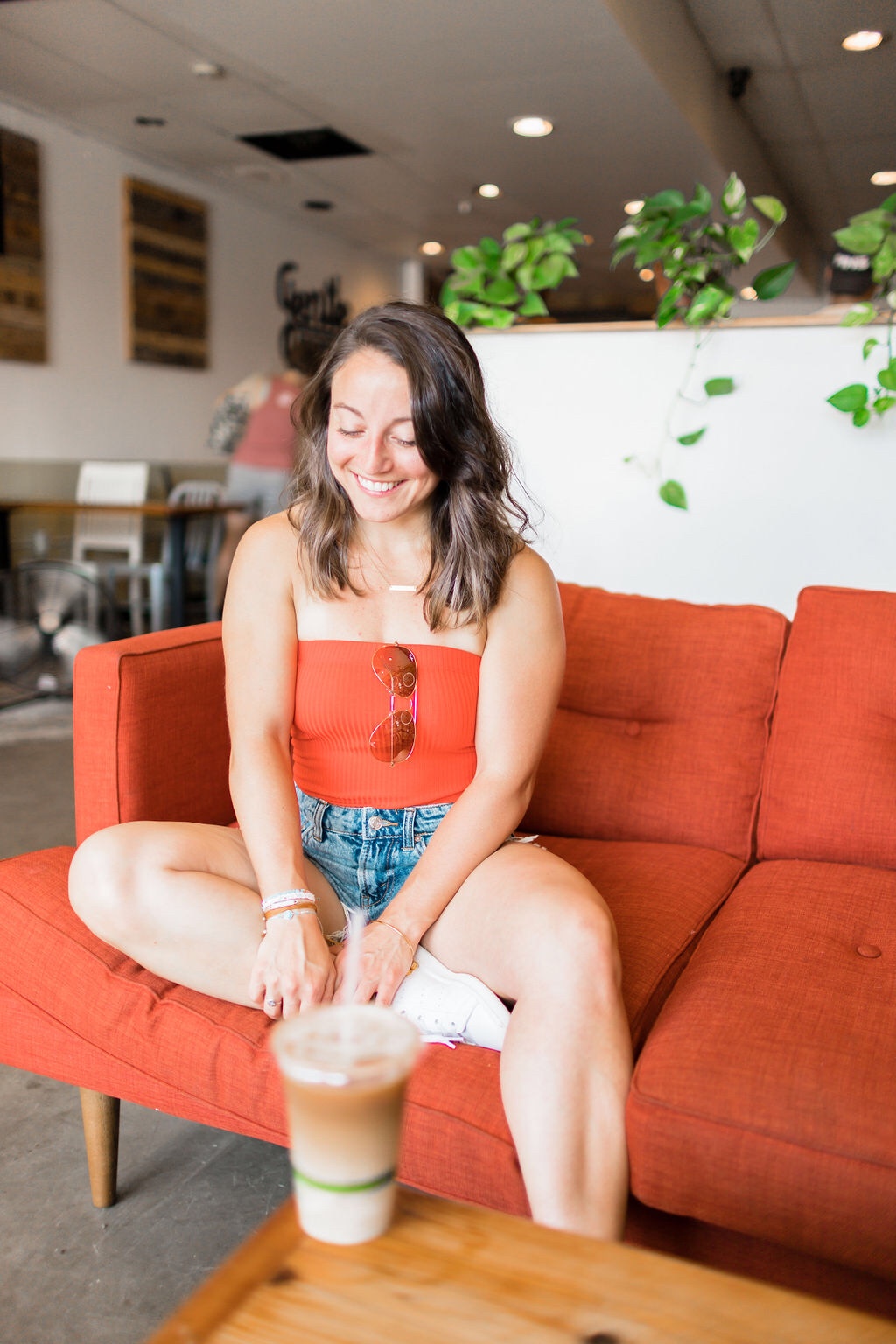 Gentle Brew Coffe & Tea Shop
…because there's nothing like an ice cold decaf latte on a hot day and coffee shops make for great photos ;).
We casually strolled out of Gentle Brew with our iced coffees and gear to scout out other cool spots, when we stumbled upon this awesome little farmers market.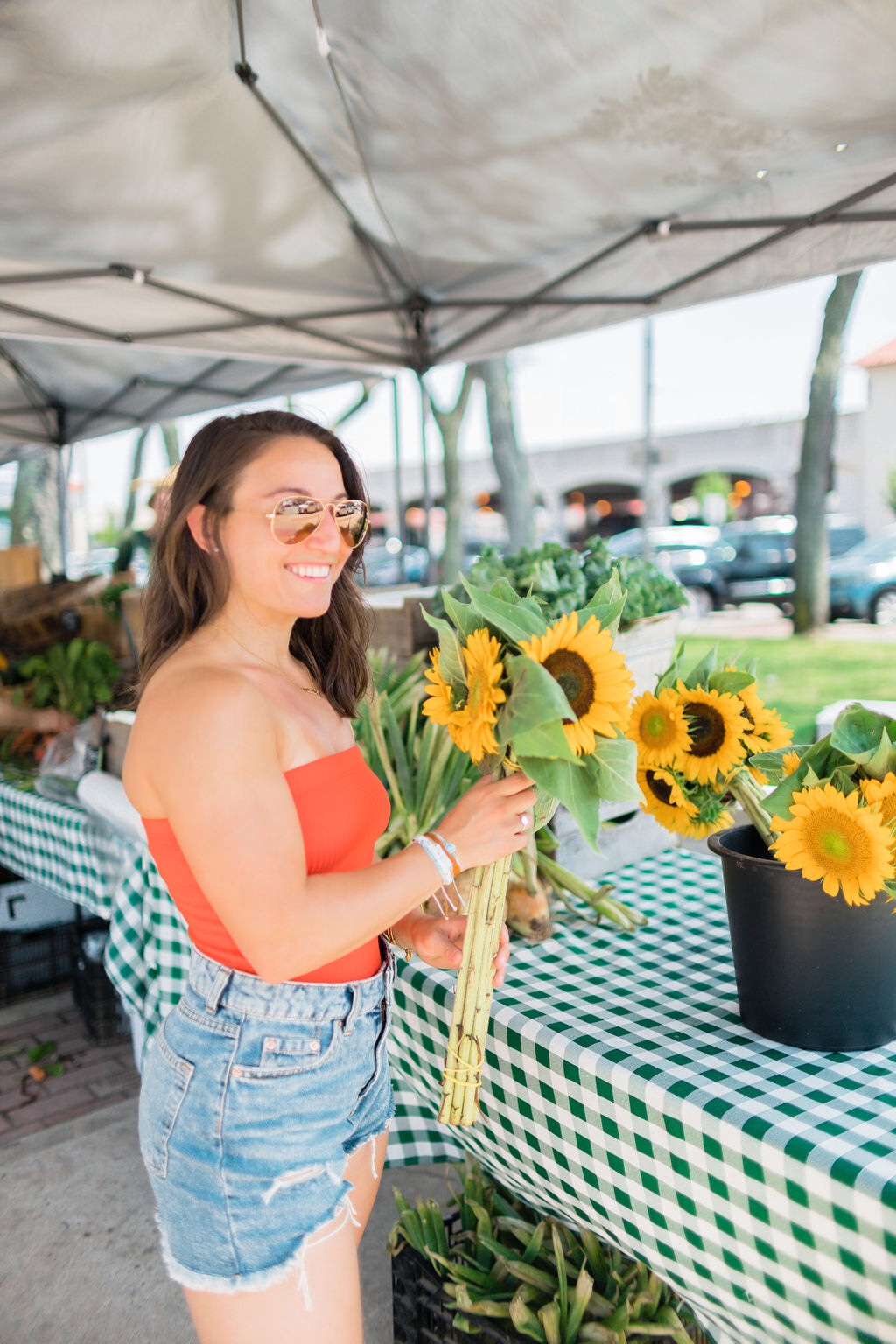 A small farmers market a block down from the train station
By this time the heat & humidity were just about at its peak, but about another block down this area stood out to us…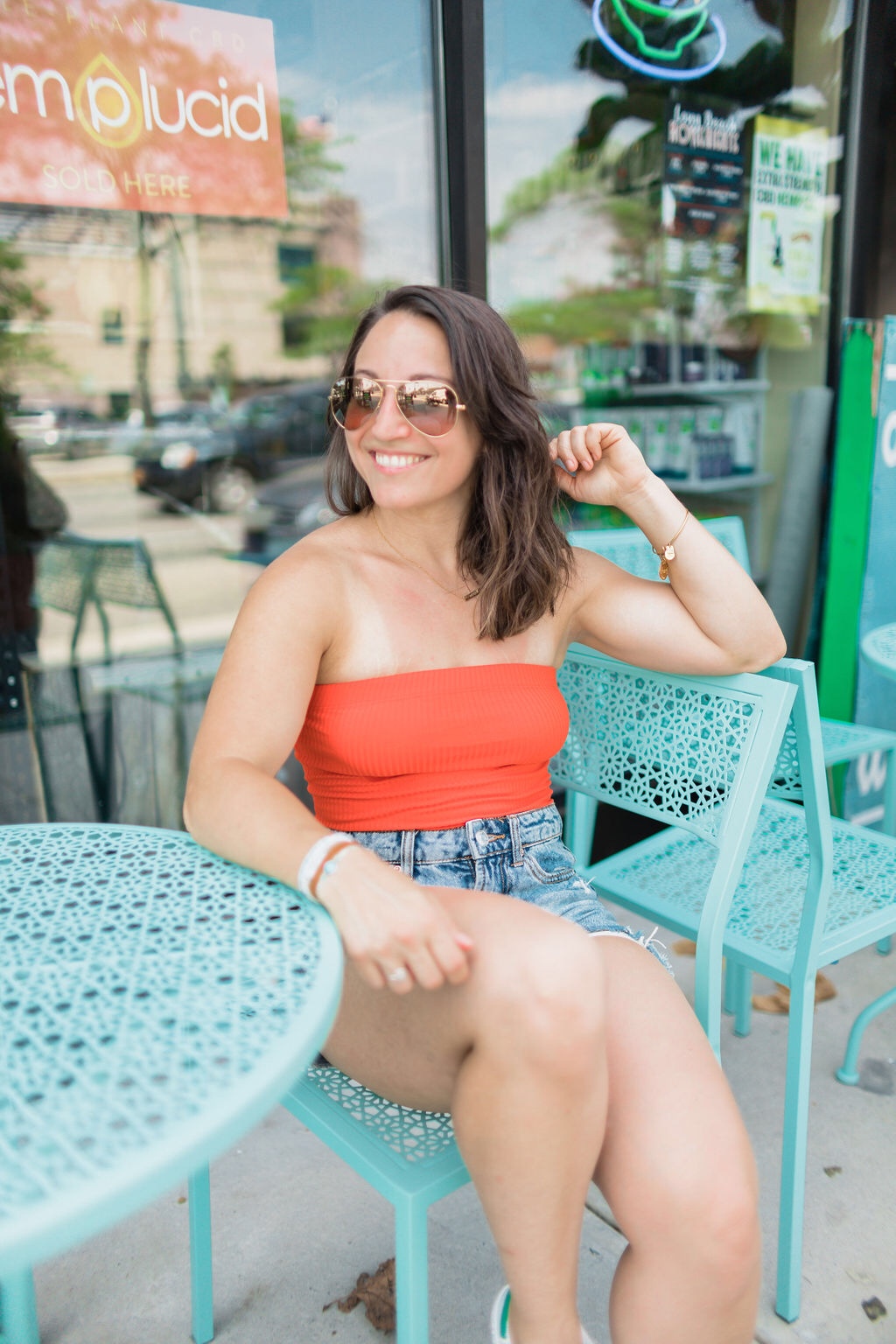 Found a fun little health market with these awesome tables outside.
You know how I feel about healthy stores :P although, I was only there for the photos & to use their bathroom to change outfits!
Bye, Bye jean shorts! Next up …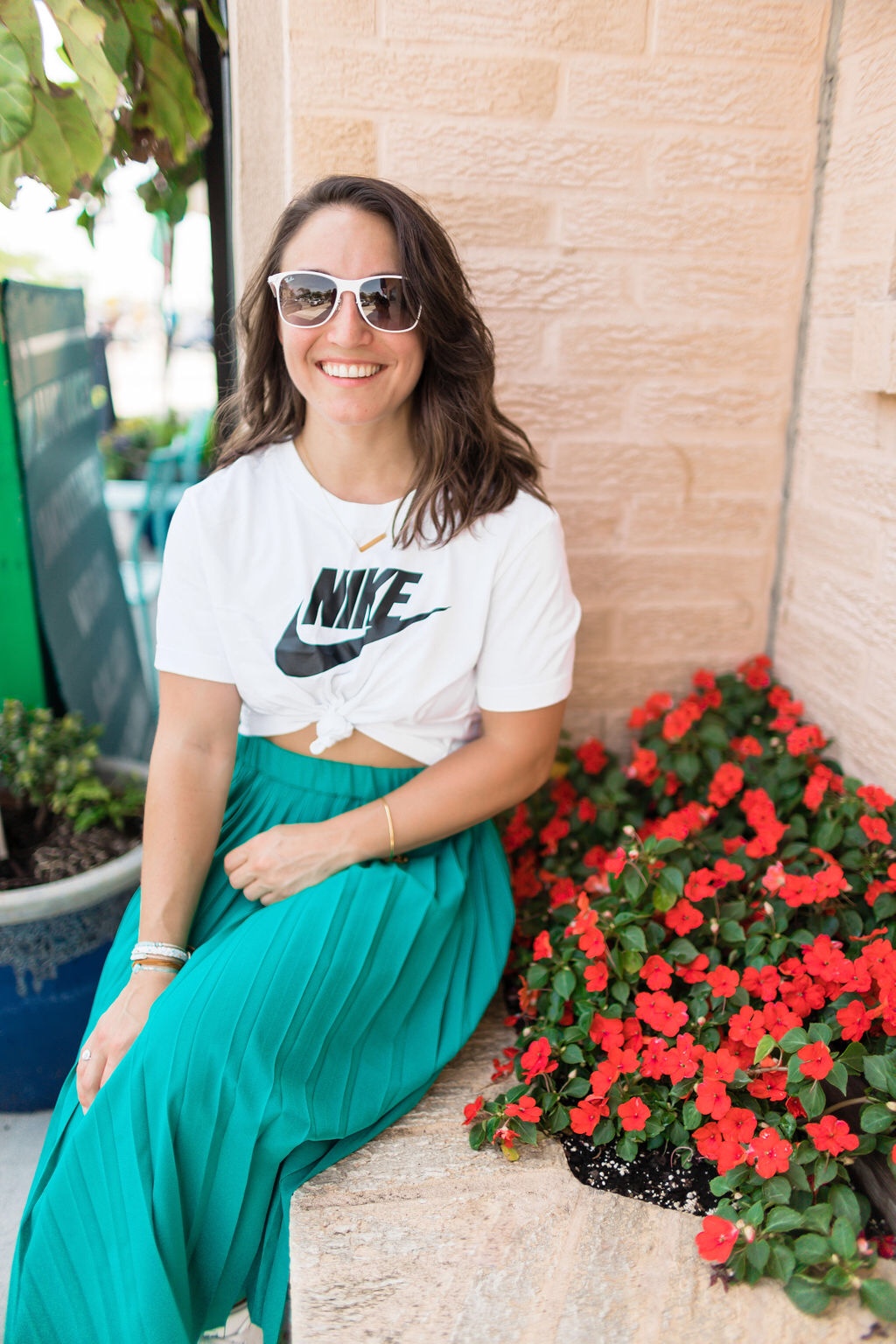 Believe it or not, This outfit was inspired by Bub, ha!
Not only is Shelly's turn around incredible (I received my photos within a week), her pricing is also super reasonable, and she is the perfect match for any creator, influencer, or health/life/wellness coach, like myself.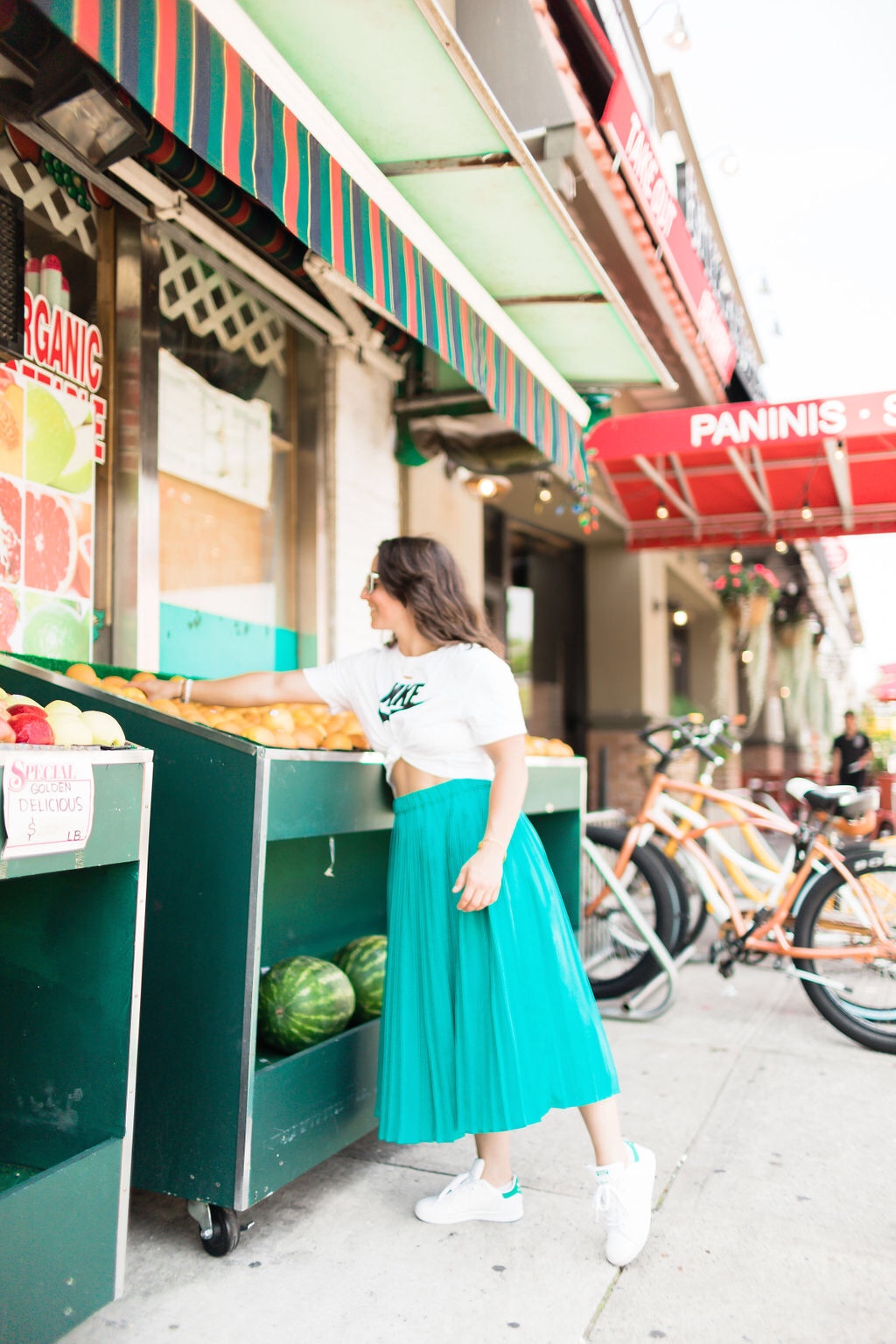 When you walk by a fruit stand…
your photographer gets creative.
Last but not least, my final wardrobe change was my fav because the heat was in full swing! Not to mention, I am finally getting to show off my obsession with my favorite active wear brand, ACTA*.
That's a wrap! I had an amazing experience with Shelly, and she is officially my go-to photographer when I need those particular photos I can't always get myself ;).
I look forward to the next time I get to work with Shelly because I know it's going to be a positive experience and I'm going to get exactly what I'm looking for in my photos!
Tell me below which ones are you favorites :D
*Use my code for 15% off: THEMEGTHING